or farsightedness

What causes Hyperopia?
Hyperopia or farsightedness is due to the eye being too short, too weak, or a combination of the two. This causes light to be focused behind the retina rather than being brought to a sharp focus on the retina.
Symptoms of Hyperopia
Hyperopes see better in the long distance, for example motorway signs, than for close work such as when reading a book. If they aren't corrected they often experience headaches or eye strain, and when performing close tasks their eyes feel tired and struggle to focus.
It's easy to tell from your prescription if you're a hyperope. The sphere or SPH value will be positive (+), and the higher the number the more long-sighted you are.

How is Hyperopia corrected?
Hyperopia can be corrected by glasses, contact lenses, or surgery. Of course, glasses are by far the coolest option! You'll still need a back-up pair if you wear contact lenses, and may even need to wear a small prescription occasionally if you have refractive surgery.
If you're considering either contact lenses for the first time or refractive surgery we'd recommend you speak to the optician who tested your eyes to see if you're suitable.
Choosing glasses for Hyperopia
If you're moderately or very long-sighted you'll benefit from thinner, flatter lenses as the center thickness of your lenses will be more prominent.
Our Gold package lenses are ideal for prescriptions where the + value of your SPH prescription is between +2.50 and +4.00. Between +4.00 and +6.00 we'd recommend our Platinum lenses, and for any prescriptions over that our Diamond lens package will be more suitable. Please note, the Diamond lens package is only available to order by calling our team of opticians. All our thinner lenses come with a tough, scratch-resistant anti-reflection coating and are 100% UVA/B blocking as standard.
If your prescription is over +5.00 we'll need an accurate measurement of the distance between your pupils, often referred to as the PD. The link here will give you more information if your optician hasn't already provided it for you.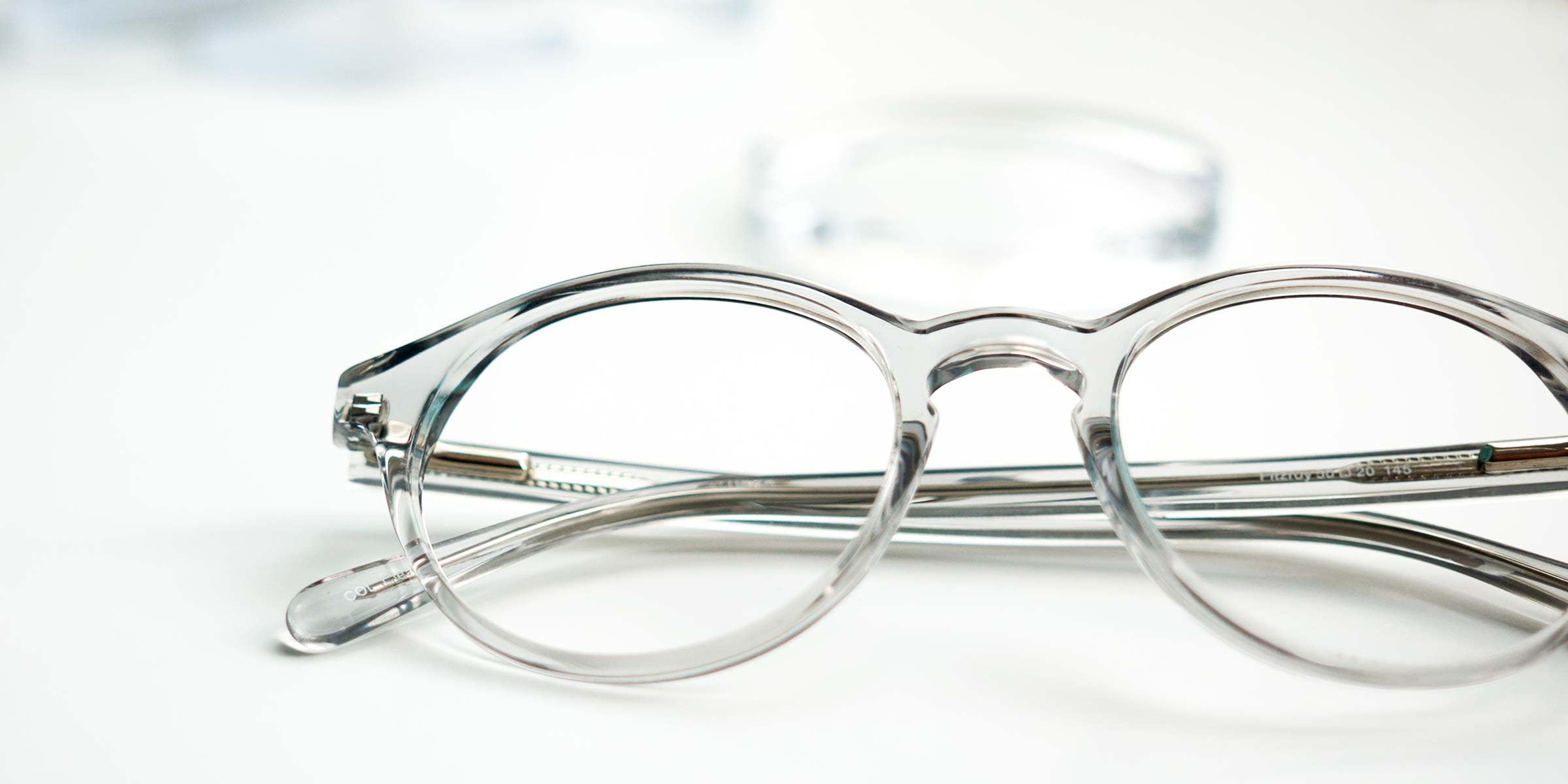 Have a strong prescription but don't want thinner lenses?
Of course that's fine, but here are a couple of tips to consider to minimize the visible thickness of your lenses.
1. Think about a plastic-rimmed frame which will hide any center thickness better than a metal-rimmed one.
2. Try not to order a frame with a lens diameter of more than 50mm. 
3. Try to stay away from semi-rimless or rimless frames as the edge thickness of your lenses (the thinnest part) will need to be made thicker for them to be glazed in to the frame successfully. This will have a knock-on effect on the center thickness, making the lenses look more pebbly.
4. Order an anti-reflection coating to reduce troublesome reflections from the lens surfaces.
5. If you're not sure please contact one of our helpful qualified dispensing opticians.